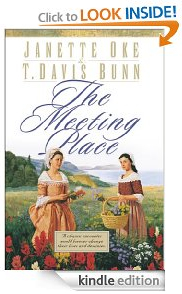 Meeting Place, The (Song of Acadia Book #1)
Set along the rugged coastline of 18th century Canada in what was then called Acadia (now Nova Scotia and New Brunswick), The Meeting Place re-creates a world that was home to native Indians, French settlers, and English garrisons. Such diverse populations did not live in accord, however. Instead, they were isolated within their own groups by a brewing political tension under the difficult English rule.
Amid such chaotic times two women, both about to become brides and both trying to live lives of quiet peace, meet in a lush field of wildflowers. Louisa, a Frenchwoman, and Catherine, who is English, continue to meet secretly through the seasons, sharing both friendship and growing faith.
The outside world does not mirror their own tranquil happiness, and the dreaded crackdown by the English throne threatens far more than their growing bond. In the face of a heart-wrenching dilemma, Louisa and Catherine strive to maintain their faith and cling to their dreams of family and home.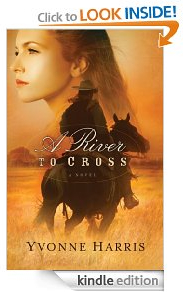 A River to Cross
Texas Ranger Jake Nelson patrols the U.S.-Mexico border, protecting the settlers from cattle rustlers, outlaws, and bandits. Sparks fly when Manuel Diego stirs up a revolt against the government, which leads to the murder of a newspaperman, who is the son of a U.S. senator, and the kidnapping of his sister, Elizabeth Madison, a journalist in the making.
With Elizabeth's photograph in hand–a dark-haired beauty with smiling eyes–Jake rides over the border to find her. After the Rangers defeat the marauders and rescue Elizabeth, Jake is surprised to learn she's not the spoiled daughter of a senator that he was expecting. In fact, he finds himself taken by her. And she by him.
But the Mexicans won't give up that easily, as Elizabeth becomes the target of an all-out hunt. Leaving Elizabeth back at Fort Williams, Jake and his men set off again, this time to go after Diego himself–to apprehend him and his renegades and bring them all to justice.
Meanwhile, Jake knows what's begun between him and Elizabeth is undeniable. Amid all the turmoil, Jake finally admits how much he loves her. She tells him the same. Until now, they've lived in different worlds, yet it is those differences that drew them together.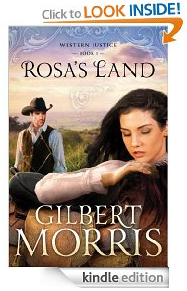 Rosa's Land
Join Lafayette Riordan as he chases his dream of becoming a Wild West marshal. Young Faye longs for an adventurous life protecting the frontier alongside Judge Isaac Parker's famous marshals. But his upbringing has left him more prepared for a life as scholar and artist. When faced with the opportunity to realize his dream, can he summon the courage to hunt down the outlaws? Or will one headstrong female rancher capture his heart first?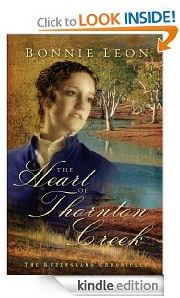 The Heart of Thornton Creek
After falling for a handsome young Australian named Daniel Thornton, Rebecca Williams gives up her life in high society Boston and follows him to his father's cattle station deep in the bush country of late 1800s Queensland.
As she acclimates herself to her new surroundings and her new family, Rebecca is unpleasantly surprised to find that Daniel's father, Bertram, not only runs the prosperous cattle station, but also runs his son's life. And his influence doesn't stop there. It seems to Rebecca that Bertram oppresses his wife, his servants, his ranch hands, and even the rest of the townsfolk in Thornton Creek!
Can Rebecca adjust to her awkward surroundings? Will she ever be able to get along with Bertram's bullying? Or will he drive Rebecca and Daniel apart once and for all?
Remember, you don't have to have a Kindle to read these. You can read them on your computer, iPhone, BlackBerry, iPad, Droid, or Windows 7 phone.
Amazon changes prices quickly, so if you want these free books, be sure to grab them now. I haven't read any of these, so I'm not personally recommending them. I just wanted to let you know that they were available for free.
You can find more free eBooks here.