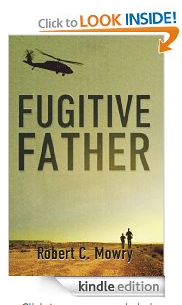 Fugitive Father
He can prevent a terror attack, or, he can save his son–but can he do both?
He's taken his son and he's on the run. The FBI wants him. Homeland Security needs him. The Santa Fe police chief fears him. His ex-wife's cult wants to kill him. With Dr. Alex Vincent having the hard drive from his Los Alamos National Lab computer in his pocket with encrypted data from a known terrorist, it's no surprise security there haunts him also.
When twelve-year-old Tucker, Alex's often neglected son, had frantically cried out for his father's help as he feared for his life, this desperate father and son had then plunged into the little known world of an underground, safe-haven system set up to save endangered children whom the law can't protect. Now, they pass through the lives and receive help and protection from a collection of people who are involved in this system. Little by little, each in their own way, these giving people show Alex a new life, one full of sacrifice such as he's never seen before.
Will Alex forevermore be branded a traitor? Can he crack this terrorist code and emerge as the man who saves his country? Can he become a real father, or will he be relegated to being an "underground" one forever?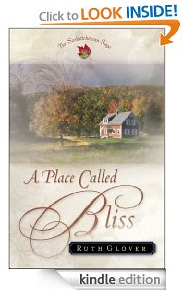 Place Called Bliss, A (Saskatchewan Saga Book #1)
In A Place Called Bliss, Sophia Galloway, a rich and pampered lady of Scotland's renowned house of Heatherstone, and Mary Morrison, a simple servant, share a dream of traveling to a new land of freedom, promise, and opportunity: Canada. On the tumultuous journey overseas, Sophia and Mary both give birth. Neither mother knows how closely their destinies will be intertwined by a secret with the power to shatter their lives.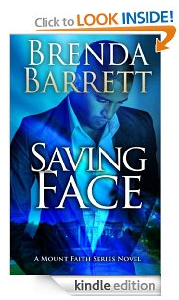 Saving Face (Mount Faith Series: Book 1)
Edward Carlisle, the president of Mount Faith University is dead. Natasha Rowe and her partner Harry Campbell are asked to go under cover to investigate what appears to be a murder.
In the process of investigating, Natasha finds herself attracted to lecturer and psychiatrist Taj Jackson. She also realizes that all is not what it appears to be at the school. There are secrets and lies under the veneer of holiness, especially in the life of the dead president.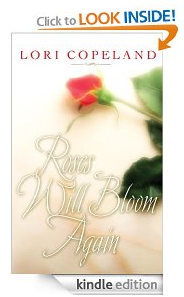 Roses Will Bloom Again
When the sheriff's shocking news brings Emma Mansi back to Serenity, Colorado, she must face her past–the old Victorian house, the overgrown rose garden, and the sheriff, Sam Gold, a man she once loved deeply. Is it possible that just as Mama's roses will bloom again, so will Emma's heart and faith?
Remember, you don't have to have a Kindle to read these. You can read them on your computer, iPhone, BlackBerry, iPad, Droid, or Windows 7 phone.
Amazon changes prices quickly, so if you want these free books, be sure to grab them now. I haven't read any of these, so I'm not personally recommending them. I just wanted to let you know that they were available for free.
You can find more free eBooks here.