Have you checked out Kindle Unlimited yet? For $9.99 per month, you can read unlimited Kindle books. Click here for all the details.
Here are a couple of Kindle books that are free for everyone, not just Kindle Unlimited users.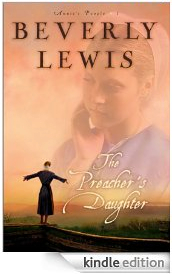 The Preacher's Daughter begins a remarkable journey of heartache and homespun delight–a series readers will find impossible to forget. Paradise, Pennsylvania, is likened to a little slice of heaven on earth…but for Annie Zook–the preacher's eldest daughter–it seems like a dead-end street. She is expected to join the Amish church, but at 20 she is "still deciding." Because of the strict rules that guide the Plain community, she must continually squelch her artistic passion, although it has become her solace. In her signature style, with character depth and unexpected plot twists, beloved novelist Beverly Lewis once again opens the door to the world of the Amish.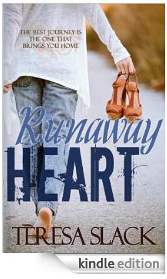 Running at the first sign of opposition is nothing new to Kyla Parrish. She's never held onto a relationship for more than a few months, and she's quit more jobs than most people apply for. Until Will Lachland. He's the first man who ever made her think of getting serious about something, about putting down roots. But she can't forget her mother's ominous warning. Men are users. They take and take and leave nothing but a shell of who she's meant to be.
Fear of losing her heart to anyone or anything has kept Kyla running all her life. This time she runs from Chicago to the family farm where she spent her happiest childhood summers. A new life and a new chance at romance seem like the answer to her prayers. But things are never as simple as they seem. Can she find the love she longs for even though she can't forget Will? Or is something else, something greater, calling her heart toward home?
Remember, you don't have to have a Kindle to read these. You can read them on your computer, iPhone, BlackBerry, iPad, Droid, or Windows 7 phone.
Amazon changes prices quickly, so if you want these free books, be sure to grab them now. I haven't read any of these, so I'm not personally recommending them. I just wanted to let you know that they were available for free.
You can find more free eBooks here.