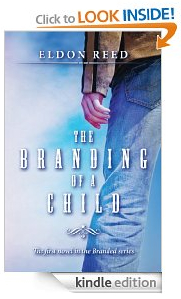 The Branding of a Child
Seven-year-old Brandon Hall has been neglected by his mother and abused by the men she keeps. He is removed from the home and taken to the Childers' eighteen-hundred acre Angus ranch in central Oklahoma. He is shy, afraid, and seemingly scarred permanently by his ugly past.
This is Kirk and Katie Childers' first foster child. Will they know how to answer the many questions foster children have? More importantly, will they be able to transform those scars from his violent past into a special brand of his own?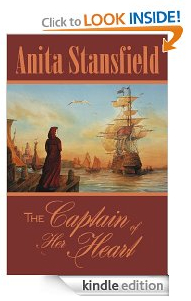 The Captain of Her Heart
The year is 1777. As the brooding mists of war settle over a stark American battlefield, Captain Ritcherd Buchanan yearns for his native England—and for Kyrah Payne, the woman he loves. Wounded and disheartened, he eventually returns home, only to have Kyrah torn cruelly away from him and deported for a crime she didn't commit. Desperate to bring her home, he joins a band of privateers and finds himself embracing the American patriot cause—a cause he'd once sworn to defeat.
All alone in a country at war, Kyrah becomes a victim of the breach between her own impoverished circumstances and the aristocratic upbringing of the man she loves. They had been best friends and confidants for more than half her life, but now she wonders if Ritcherd will ever be able to find her—or if he'll even try. And she fears that the chasm between their worlds can never be bridged.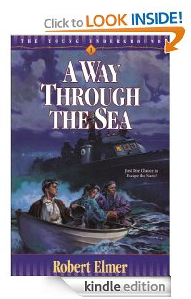 A Way Through the Sea (Young Underground #1)
For eleven-year-old Peter Andersen and his twin sister Elise, living in the city of Helsingor, Denmark during World War 2 means German soldiers in the streets, German patrol boats in the harbor, and German fighter planes in the sky. Everyone is nervous, especially their Jewish friend Henrik and his parents. Of course, before the invasion, no one in Denmark cared whether a person was Jewish. But now the Nazis are secretly rounding up all of the Jews who live in Denmark and sending them to prison camps in Germany. Suddenly, Henrik and his family must escape! Sweden offers the only place of refuge, but with soldiers lurking the streets and Nazi boats patrolling the sea, only a miracle can get the Jews to safety!
Remember, you don't have to have a Kindle to read these. You can read them on your computer, iPhone, BlackBerry, iPad, Droid, or Windows 7 phone.
Amazon changes prices quickly, so if you want these free books, be sure to grab them now. I haven't read any of these, so I'm not personally recommending them. I just wanted to let you know that they were available for free.
You can find more free eBooks here.