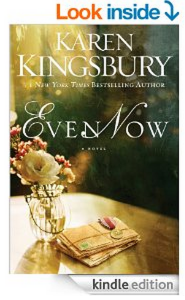 Even Now
Sometimes hope for the future is found in the ashes of yesterday.
Shane Galanter is a man ready to put down roots after years of searching. But is he making the right choice? Or is there a woman somewhere who even now remembers—as does he—those long-ago days . . . and a love that hasn't faded with time?
Lauren Gibbs is a successful international war correspondent who gave up on happily-ever-after years ago—when it was ripped away from her. Since then, she's never looked back. So why can't she put to rest the one question that haunts her: Why is life so empty?
Emily Anderson is a college freshman raised by her grandparents and about to take her first internship as a journalist. But before she can move ahead, she discovers a love story with a tragic ending that came accompanied her birth. As a result, she is compelled to look back and search out the mother she's never met.
A young woman seeking answers to her heart's deep questions. A man and woman separated by lies and long years . . . yet who have never forgotten each other. With hallmark tenderness and power, Karen Kingsbury weaves a tapestry of lives, loss, love, and faith—and the miracle of resurrection.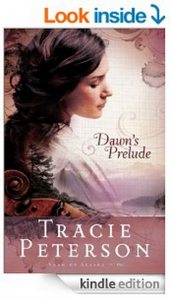 Dawn's Prelude
Newly widowed Lydia Sellers discovers that through an unforeseen fluke, she is the sole recipient of her husband's fortune. But instead of granting her security, it only causes strife as her adult stepchildren battle to regain the inheritance for themselves. Lydia, longing to put the memories of her painful marriage behind her, determines to travel to Alaska to join her aunt.
Lydia's arrival in Sitka, however, brings two things she didn't expect. One is the acquaintance of Kjell Bjorklund, the handsome owner of the sawmill. Second is the discovery that she is pregnant with her dead husband's child. What will this mean for her budding relationship with Kjell? And what lengths will her stepchildren go to reclaim their father's fortune? Lydia soon finds her life–and that of her child's–on the line.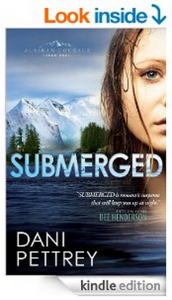 Submerged (Alaskan Courage Book #1)
A sabotaged plane. Two dead deep-water divers.
One single clue.
Bailey Craig vowed never to set foot in Yancey, Alaska, again. She has a past, and a reputation–and Yancey's a town that doesn't forget. She's returned only to bury a loved one killed in the plane crash, but then dark evidence emerges and Bailey's own expertise becomes invaluable for the case.
Cole McKenna can face dangerous rescue dives. He can face the fear a murderer may be threatening his town. But facing the reality of Bailey's reappearance is a tougher challenge. She broke his heart…but doesn't seem to be the same girl who left Yancey ten years ago. And he's not the same guy she left behind.
Racing against the clock and a rising body count, Bailey and Cole must move beyond the hurts of their pasts to work together until the truth of what is hidden in the depths finally surfaces.
Remember, you don't have to have a Kindle to read these. You can read them on your computer, iPhone, BlackBerry, iPad, Droid, or Windows 7 phone.
Amazon changes prices quickly, so if you want these free books, be sure to grab them now. I haven't read any of these, so I'm not personally recommending them. I just wanted to let you know that they were available for free.
You can find more free eBooks here.