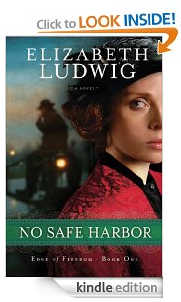 No Safe Harbor (Edge of Freedom Book #1)
Lured by a handful of scribbled words across a faded letter, Cara Hamilton sets off from 1896 Ireland on a quest to find the brother she'd thought dead. Her search lands her in America, amidst a houseful of strangers and one man who claims to be a friend–Rourke Walsh.
Despite her brother's warning, Cara decides to trust Rourke and reveals the truth about her purpose in America. But he is not who he claims to be, and as rumors begin to circulate about an underground group of dangerous revolutionaries, Cara's desperation grows. Her questions lead her ever closer to her brother, but they also bring her closer to destruction as Rourke's true intentions come to light.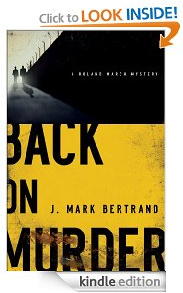 Back on Murder (A Roland March Mystery Book #1)
Det. Roland March is a homicide cop on his way out. But when he's the only one at a crime scene to find evidence of a missing female victim, he's given one last chance to prove himself. Before he can crack the case, he's transferred to a new one that has grabbed the spotlight–the disappearance of a famous Houston evangelist's teen daughter.
With the help of a youth pastor with a guilty conscience who navigates the world of church and faith, March is determined to find the missing girls while proving he's still one of Houston's best detectives.
Remember, you don't have to have a Kindle to read these. You can read them on your computer, iPhone, BlackBerry, iPad, Droid, or Windows 7 phone.
Amazon changes prices quickly, so if you want these free books, be sure to grab them now. I haven't read any of these, so I'm not personally recommending them. I just wanted to let you know that they were available for free.
You can find more free eBooks here.