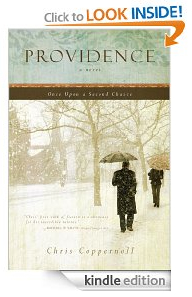 Providence: Once Upon a Second Chance
More than twenty years ago a drunk driver shattered Jack Clayton's family. Angry, confused and as naïve as any college freshman, he trades his small Midwestern town for another, only to find that it too is too small to contain his dreams. Or is it? Now an instrumental part of the Campus Missions Office and a New York Times Bestselling author, he makes his home in that very college town, where the past and "the one that got away" relentlessly haunt him and the future becomes increasingly uncertain thanks to a big city reporter with a malicious agenda.
Will he have to walk away from the ministry that he spent decades building? Or can he find a way to confront the rumors and set the record straight? In a race against the clock, Jack throws caution to the wind and finds that even he may deserve a second chance.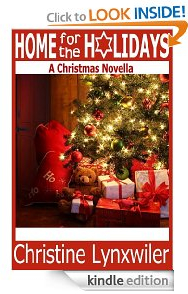 Home for the Holidays
HOME FOR THE HOLIDAYS – a heartwarming Christmas novella about true friendship, helping those in need, and falling in love. . .What's a girl to do when she falls in love with her lifelong best friend? Small town librarian Lauren Forrester moves to St. Louis so that handsome contractor Jeffrey Warren can find a wife without having to deal with Lauren's moods. But when Jeffrey shows up on her doorstep to convince her to come home for a country Christmas, will the hardheaded pair lose their friendship or find something even more precious?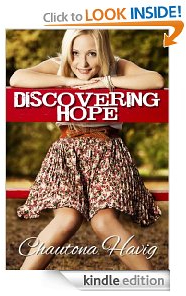 Discovering Hope
What do Brigadoon, saris, epic laser tag games, and Jesus have in common? Hope. She's a Christian with a passion for life and a fascination with Jay's heritage. He's an Indian with a fledgling interest in learning about the Hope within Hope.
Remember, you don't have to have a Kindle to read these. You can read them on your computer, iPhone, BlackBerry, iPad, Droid, or Windows 7 phone.
Amazon changes prices quickly, so if you want these free books, be sure to grab them now. I haven't read any of these, so I'm not personally recommending them. I just wanted to let you know that they were available for free.
You can find more free eBooks here.