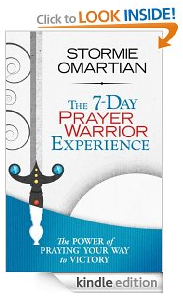 The 7-Day Prayer Warrior Experience (Free One-Week Devotional)
The 7-Day Prayer Warrior Experience is a free eBook from bestselling author Stormie Omartian, developed using excerpts from Prayer Warrior and Prayer Warrior Prayer and Study Guide. Are you equipped for spiritual battle? Take the next seven days to "put on the whole armor of God, that you may be able to stand against the wiles of the devil" (Ephesians 6:11). Join Stormie as she explains the pieces of armor, what they mean, and how they can help you be a prayer warrior in your spiritual battle. With devotional thoughts, suggested prayers, ways to dig deeper, and opportunities to connect with Stormie and a whole community of prayer warriors, The 7-Day Prayer Warrior Experience will empower you with the truth that "He who is in you is greater than he who is in the world" (1 John 4:4).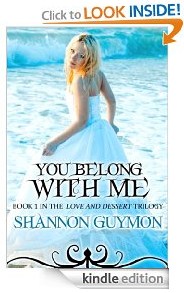 You Belong With Me
Layla Kendall is the oldest of three sisters. She's a burned out social worker one step away from a major depression and she needs a fresh start. When she and her sisters Kit and Jane inherit their grandmother's bakery, she doesn't know if she can trust her good fortune or not. Life has taught her that happiness is just an illusion. But the chance to be with her sisters and get away from the heart ache and pain she's faced day in and day out is a chance she's going to take. The fact that they don't know anything about running a bakery won't stop them. With Layla's new life, come new connections and friendships including Michael Bender, a single dad and someone who wouldn't mind getting to know Layla better. She doesn't trust men and she doesn't want to change her mind but Michael's little girl Stella grabs her by the heart and won't let go. When Layla and her sisters realize that there are people who want to see them fail, it will take a lot of heart and courage to keep going. Layla will have to let go of the past in order to grab onto the future if she'll ever find the love she needs.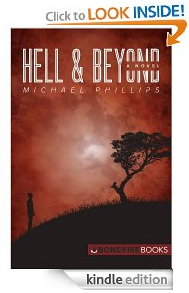 Hell and Beyond: A Novel
A prominent atheist dies unexpectedly and goes to hell. Or so it appears…but nothing is what it seems in this engrossing allegorical novel about the afterlife. In the tradition of C.S. Lewis' The Great Divorce and John Bunyon's Pilgrim's Progress, Michael Phillips has produced a riveting tale of eternity. Hell and Beyond is a lively and fascinating trip through the afterlife—one that will inspire you to re-discover the significance of your life here and now.
Remember, you don't have to have a Kindle to read these. You can read them on your computer, iPhone, BlackBerry, iPad, Droid, or Windows 7 phone.
Amazon changes prices quickly, so if you want these free books, be sure to grab them now. I haven't read any of these, so I'm not personally recommending them. I just wanted to let you know that they were available for free.
You can find more free eBooks here.