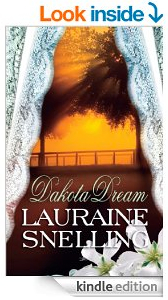 Dakota Dream (Dakota Series)
"I came to America expecting to be married."
Clara Johanson had a ticket to America and a photograph of a blond, curly-haired, blue-eyed man to prove her point. But when she arrived in Soldahl, North Dakota, the man who met her at the train station, Dag Weinlander, was definitely not blond and, to make matters worse, he obviously hadn't bathed in days. At least she knew she would see the joy in her sister's face when she surprised her by arriving at her Soldahl home.
As Clara began her unexpected life as a single, Norwegian immigrant, she experienced the truth of God's Word that "weeping may endure for a night, but joy cometh in the morning." Along the way she helped others, even Dag Weinlander, experience that truth too, as she stepped into a new Dakota Dream far different than the one that brought her all the way from Bergen, Norway.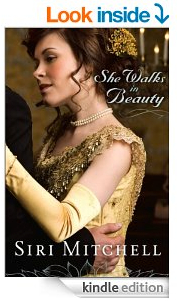 She Walks in Beauty
For a young society woman seeking a favorable marriage in the late 1890s, so much depends on her social season debut. Clara Carter has been given one goal: secure the affections of the city's most eligible bachelor. Debuting means plenty of work–there are corsets to be fitted, dances to master, manners to perfect. Her training soon pays off, however, as celebrity's spotlight turns Clara into a society-page darling.
Yet Clara wonders if this is the life she really wants, especially when she learns her best friend has also set her sights on Franklin De Vries. When a man appears who seems to love her simply for who she is, and gossip backlash turns ugly, Clara realizes it's not just her heart at stake–the future of her family depends on how she plays the game.
Stallions at Burnt Rock
Lee Morgan dreams of raising the ideal ranch horse-one that has speed, stamina, and heart. On her Texas spread near the town of Burnt Rock, the high-spirited woman heads her own horse ranch operation. It's an unusual occupation for a female in the 1870s, but as an expert horsewoman and a crack shot with a rifle, she's quite adept at taking care of herself.
Determined to gain fame for her fine horses, Lee agrees to enter her magnificent coal-black stallion in a match race, never dreaming she's about to set into motion a string of events that will threaten herself, her ranch, and her friend-town marshall, Ben Flood. As gamblers, gunslingers, and shysters descend on Burnt Rock to bet on the now-famous race, Lee comes face-to-face with sinister men who seek to destroy her plans. Her true courage and strong faith shine through when she embarks on the most thrilling ride of her life.
Remember, you don't have to have a Kindle to read these. You can read them on your computer, iPhone, BlackBerry, iPad, Droid, or Windows 7 phone.
Amazon changes prices quickly, so if you want these free books, be sure to grab them now. I haven't read any of these, so I'm not personally recommending them. I just wanted to let you know that they were available for free.
You can find more free eBooks here.