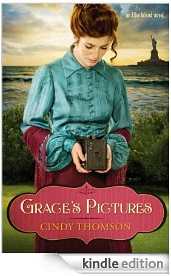 Grace's Pictures (Ellis Island)
Grace McCaffery hopes that the bustling streets of New York hold all the promise that the lush hills of Ireland did not. As her efforts to earn enough money to bring her mother to America fail, she wonders if her new Brownie camera could be the answer. But a casual stroll through a beautiful New York City park turns into a hostile run-in with local gangsters, who are convinced her camera holds the first and only photos of their elusive leader. A policeman with a personal commitment to help those less fortunate finds Grace attractive and longs to help her, but Grace believes such men cannot be trusted. Spread thin between her quest to rescue her mother, do well in a new nanny job, and avoid the gang intent on intimidating her, Grace must put her faith in unlikely sources to learn the true meaning of courage and forgiveness.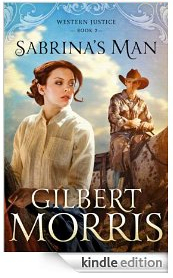 Sabrina's Man (Western Justice)
Second in a brand-new series from bestselling author Gilbert Morris, Sabrina's Man takes readers on a wild ride through Indian Territory with a spoiled Southern belle and an ex-criminal. Will these two unlikely allies bond over more than just a shared mission of rescue and revenge?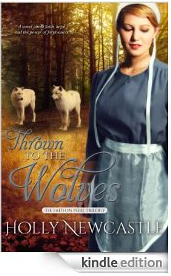 Thrown to the Wolves (The Faith in Peril Trilogy)
The Glick children are precocious and exuberant, chasing rainbows and butterflies and living happily on their farm in Lancaster County, Pennsylvania. But when five-year-old Jacob Glick wanders off into the woods, his sisters, Rebekah and Anna, are obliged to retrieve him. The siblings soon stray too far, as darkness falls, and they are lost.
Rebekah, the oldest of the children, is eighteen and ready to marry, although the man she has had her eye on is courting someone else. To her chagrin, only Daniel Stoltzfus has offered for her, but an incident in the past is the reason she is so determined to give him a wide berth. Never, under any circumstance, would she consider courting Daniel.
While lost in the woods and struggling to survive, the Glick children are forced to find food and shelter. Rebekah and Anna are tested not only mentally and physically, but also in their faith, as they are pushed to the limits of what they can endure. A danger lurks, stalking them, and, when they are attacked by wolves, it's quick-thinking and luck that saves them, but the ordeal is far from over.
Remember, you don't have to have a Kindle to read these. You can read them on your computer, iPhone, BlackBerry, iPad, Droid, or Windows 7 phone.
Amazon changes prices quickly, so if you want these free books, be sure to grab them now. I haven't read any of these, so I'm not personally recommending them. I just wanted to let you know that they were available for free.
You can find more free eBooks here.