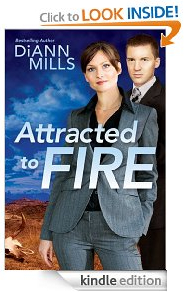 Attracted to Fire
Special Agent Meghan Connors' dream of one day protecting the president of the United States is about to come true. Only one assignment stands in her way. After the vice president's rebellious daughter is threatened, Meghan is assigned to her protective detail on a secluded ranch in West Texas. Unfortunately, working with Special Agent in Charge Ash Zinders may be as tough as controlling her charge. Ash has a reputation for being critical and exacting, and he's also after the same promotion as Meghan. But when the threats escalate and security on the ranch is breached, it becomes clear this isn't the work of a single suspect—it's part of a sophisticated plan that reaches deeper and higher than anyone imagined. And only Ash and Meghan can put the pieces together before it's too late.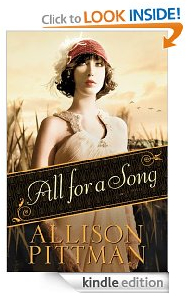 All for a Song
Dorothy Lynn Dunbar has everything she ever wanted: her family, her church, her community, and plans to marry the young pastor who took over her late father's pulpit. Time spent in the woods, lifting her heart and voice in worship accompanied by her brother's old guitar, makes her life complete . . . and yet she longs for something more.
Spending a few days in St. Louis with her sister's family, Dorothy Lynn discovers a whole new way of life—movies, music, dancing; daring fashions and fancy cars. And a dynamic charismatic evangelist . . . who just happens to be a woman. When Dorothy Lynn is offered a chance to join Aimee Semple McPherson's crusade team, she finds herself confronted with temptations she never dreamed of. Can Dorothy Lynn embrace all the Roaring Twenties has to offer without losing herself in the process?
Remember, you don't have to have a Kindle to read these. You can read them on your computer, iPhone, BlackBerry, iPad, Droid, or Windows 7 phone.
Amazon changes prices quickly, so if you want these free books, be sure to grab them now. I haven't read any of these, so I'm not personally recommending them. I just wanted to let you know that they were available for free.
You can find more free eBooks here.