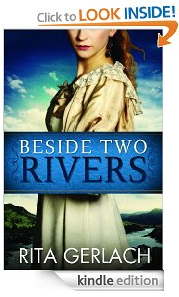 Beside Two Rivers
From the banks of the Potomac to the misty moors of England, Darcy follows a path where the secrets of the past slowly rise to the surface in this dramatic saga that began in Before the Scarlet Dawn. She meets Ethan Brennan, an aspiring English horse breeder, who embraces her independent spirit and marvels at the simplicity of her faith. Ethan and Darcy fall in love, but are kept apart by a promise to another and a sworn oath to a dying woman whose long-hidden secret threatens Darcy's and Ethan's lives.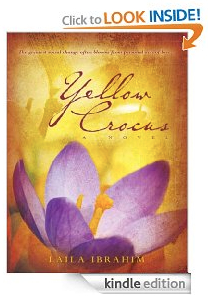 Yellow Crocus
In 1837, Lisbeth Wainwright is born to the white mistress of a sprawling Virginia plantation. Seconds later, she is delivered into the arms of her black wet nurse, Mattie. For a field hand like Mattie, her transfer to the big house is supposed to be considered an honor—except that the move tears Mattie away from her beloved grandfather and her infant son, Samuel. But Mattie is a slave, with no say in the matter, and so she devotes herself to her master's daughter, though she longs to be raising her own child. Growing up under Mattie's tender care, little Lisbeth adopts the woman's deep-seated faith in God, her love of music and black-eyed peas, and the tradition of hunting for yellow crocuses in the early days of spring.
As the years pass, Lisbeth is drawn slowly back into her white parents' world and begins to learn the ins and outs of life for a high-born young lady. Still she retains her connection to Mattie, befriending Samuel and drifting comfortably between the two worlds. She accepts her parents' assertion that their slaves depend upon them for guidance and protection, yet that notion becomes more and more difficult to believe as she gains awareness of the inequality of life in the big house versus the slave quarters. When, on the threshold of her society wedding to debonair Edward Cunningham, Lisbeth bears witness to a shockingly brutal act, the final vestiges of her naiveté crumble around her. Just twenty-one years old, she is forced to choose between what is socially acceptable and what is right, a decision that will change her life forever.
Remember, you don't have to have a Kindle to read these. You can read them on your computer, iPhone, BlackBerry, iPad, Droid, or Windows 7 phone.
Amazon changes prices quickly, so if you want these free books, be sure to grab them now. I haven't read any of these, so I'm not personally recommending them. I just wanted to let you know that they were available for free.
You can find more free eBooks here.