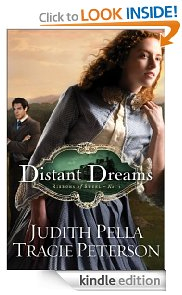 Distant Dreams (Ribbons of Steel Book #1)
The year is 1835 and Carolina Adams finds herself enchanted by an unlikely suitor…the railroad. Frustrated by society's expectations upon her gender, she longs to study more masculine subjects and is thrilled when her father grants her a tutor.
James Baldwin arrives to serve as Carolina's teacher, but of more importance, he is to court Carolina's beautiful older sister, Virginia. Will expectations–and Virginia's southern charm–elicit the hoped-for proposal? Or will James and Carolina dare to acknowledge the mutual interests and feelings growing between them?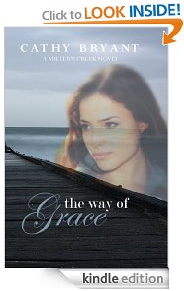 The Way of Grace (Miller's Creek Novels)
In pursuit of justice, in need of grace . . .
A justice-seeking perfectionist pursues her dream of a perfect life in her hometown of Miller's Creek, Texas. Sidetracked by a desire to be a prosecuting attorney, Grace Soldano launches into uncharted waters, making herself over to please her boss and mentor.
Then a disheveled free spirit turns her perfectly ordered world upside down, challenging the concept of personal goodness. A fall from perfection leaves Grace teetering between vengeance and grace, caught in a deadly crossfire that leaves her dreams in a heap of ashes.
Can she learn to joyfully accept the life God has given her–far from perfect–but completely immersed in His grace?
Remember, you don't have to have a Kindle to read these. You can read them on your computer, iPhone, BlackBerry, iPad, Droid, or Windows 7 phone.
Amazon changes prices quickly, so if you want these free books, be sure to grab them now. I haven't read any of these, so I'm not personally recommending them. I just wanted to let you know that they were available for free.
You can find more free eBooks here.