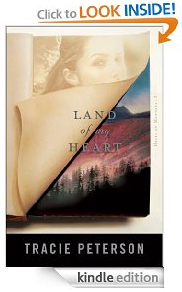 Land of My Heart (Heirs of Montana Book #1)
Adventurers, families, outlaws…all driven west in the 1860s by a longing for endless blue sky along with wild and wide-open spaces. Tracie Peterson, from her own Montana home, paints an unforgettable portrait of this rich, rugged landscape, populated by strong and spirited characters. When Dianne Chadwick urges her family to move west to her uncle's ranch in the Montana Territory, she has no idea that her new life in the rugged frontier–and even within her uncle's home–will not be the idyllic adventure she expects. But first she has to survive the arduous wagon journey with the help of guide Cole Selby, whose heart seems to be as hard as the mountains he loves.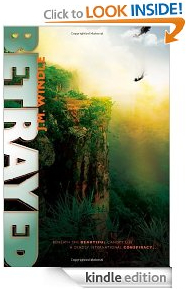 Betrayed
This action-packed international thriller brings readers to Guatemala, where anthropologist Vicki Andrews discovers that her sister has been murdered. Guatemalan authorities dismiss her death as another of the country's frequent muggings or a kidnap-for-ransom, but Vicki refuses to accept their verdict. Vicki launches her own investigation and uncovers corruption buried so deep that crossing international lines may cost Vicki her life.
Remember, you don't have to have a Kindle to read these. You can read them on your computer, iPhone, BlackBerry, iPad, Droid, or Windows 7 phone.
Amazon changes prices quickly, so if you want these free books, be sure to grab them now. I haven't read any of these, so I'm not personally recommending them. I just wanted to let you know that they were available for free.
You can find more free eBooks here.