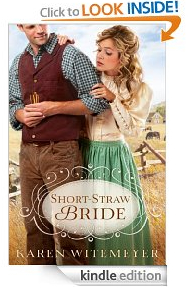 Short-Straw Bride
No one steps on Archer land. Not if they value their life. But when Meredith Hayes overhears a lethal plot to burn the Archer brothers off their ranch, a twelve-year-old debt compels her to take the risk.Fourteen years of constant vigilance hardens a man. Yet when Travis Archer confronts a female trespasser with the same vivid blue eyes as the courageous young girl he once aided, he can't bring himself to send her away. And when an act of sacrifice leaves her injured and her reputation in shreds, gratitude and guilt send him riding to her rescue once again.Four brothers. Four straws. One bride. Despite the fact that Travis is no longer the gallant youth Meredith once dreamed about, she determines to stand by his side against the enemy that threatens them both. But will love ever be hers? Or will Travis always see her merely as a short-straw bride?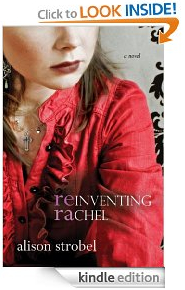 Reinventing Rachel
God let Rachel Westing down. For twenty-six years she's done everything by the book; she figures He should have her back. But then she learns her fiancé is cheating on her. Her parents are getting a divorce. And her Christian mentor has a pill addiction. Where is God in all this? Nowhere, as far as Rachel can see. Wounded, bitter, and with a shattered faith, she quits her job and moves across the country to live with Daphne—her childhood best friend whose soul Rachel once thought she was meant to save.
Remember, you don't have to have a Kindle to read these. You can read them on your computer, iPhone, BlackBerry, iPad, Droid, or Windows 7 phone.
Amazon changes prices quickly, so if you want these free books, be sure to grab them now. I haven't read any of these, so I'm not personally recommending them. I just wanted to let you know that they were available for free.
You can find more free eBooks here. Or subscribe to our free Kindle books newsletter. You'll get an email whenever we post new Kindle freebies.