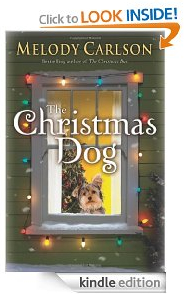 The Christmas Dog
Betty Kowalski isn't looking forward to the holidays. She just can't seem to find Christmas in her heart. There's church, of course. But who can she bake for these days? And who would care whether or not she pulled out the Christmas decorations?
Her new neighbor just adds to the problem. He's doing home improvements that don't appear to be improving much of anything. These days when Betty looks out the window, she sees a beat-up truck, a pile of junk, lots of blue tarps, and–horror of horrors–an old pink toilet.
But when a mangy dog appears at her doorstep, the stage is set for Betty to learn a very important lesson about what Christmas is all about. This contemporary Christmas story is a timely yet gentle reminder that God can work miracles through something as seemingly insignificant as a little brown dog.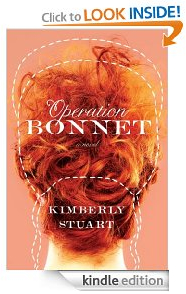 Operation Bonnet
Twenty-year-old Nellie Monroe has a restless brilliance that makes her a bit of an odd duck. She wants to be a private investigator, even though her tiny hometown offers no hope of clients.
Until she meets Amos Shetler, an Amish dropout carrying a torch for the girl he left behind. So Nellie straps on her bonnet and goes undercover to get the dish.
But though she's brainy, Nellie is clueless when it comes to real life and real relationships. Soon she's alienated her best friend, angered her college professor, and botched her case.
Remember, you don't have to have a Kindle to read these. You can read them on your computer, iPhone, BlackBerry, iPad, Droid, or Windows 7 phone.
Amazon changes prices quickly, so if you want these free books, be sure to grab them now. I haven't read any of these, so I'm not personally recommending them. I just wanted to let you know that they were available for free.
You can find more free eBooks here.