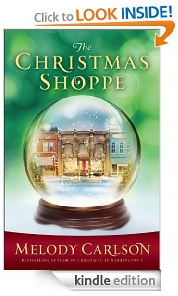 The Christmas Shoppe
The small town of Parrish Springs is not ready for Matilda Honeycutt. A strange older woman with scraggly gray hair and jewelry that jangles as she walks, Matilda is certainly not the most likely person to buy the old Barton Building on the town's quaint main street. When it becomes apparent that her new shop doesn't fit the expectations of Parrish Springs residents, a brouhaha erupts. After all, Christmas is approaching, and the last thing the town needs is a junky shop run by someone who looks and acts like a gypsy. But as townsfolk venture into the strange store, they discover that old memories can bring new life and healing.Once again, Melody Carlson delivers a Christmas story that will touch hearts and delight the senses. Sure to be a classic, The Christmas Shoppe is filled with the special magic the best Christmas stories share–that intangible mixture of nostalgia, joy, and a little bit of magic.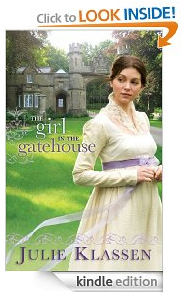 The Girl in the Gatehouse
Miss Mariah Aubrey, banished after a scandal, hides herself away in a long-abandoned gatehouse on the far edge of a distant relative's estate. There, she supports herself and her loyal servant the only way she knows how–by writing novels in secret.Captain Matthew Bryant, returning to England successful and wealthy after the Napoleonic wars, leases an impressive estate from a cash-poor nobleman, determined to show the society beauty who once rejected him what a colossal mistake she made. When he discovers an old gatehouse on the property, he is immediately intrigued by its striking young inhabitant and sets out to uncover her identity, and her past. But the more he learns about her, the more he realizes he must distance himself. Falling in love with an outcast would ruin his well-laid plans. The old gatehouse holds secrets of its own. Can Mariah and Captain Bryant uncover them before the cunning heir to the estate buries them forever?
Remember, you don't have to have a Kindle to read these. You can read them on your computer, iPhone, BlackBerry, iPad, Droid, or Windows 7 phone.
Amazon changes prices quickly, so if you want these free books, be sure to grab them now. I haven't read either of these, so I'm not personally recommending them. I just wanted to let you know that they were available for free.
You can find more free eBooks here.