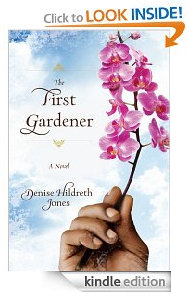 The First Gardener
Jeremiah Williams has been tending the gardens of the Tennessee governor's mansion for over twenty-five years. And like most first families who have come and gone, this one has stolen his heart.
Mackenzie and her husband, Governor Gray London, have struggled for ten years to have a child and are now enjoying a sweet season of life—anticipating the coming reelection and sending their precious daughter, Maddie, off to kindergarten—when a tragedy tears their world apart. As the entire state mourns, Mackenzie falls into a grief that threatens to swallow her whole.
Though his heart is also broken, Jeremiah realizes that his gift of gardening is about far more than pulling weeds and planting flowers. It's about tending hearts as well. As he uses the tools that have been placed in his hands, he gently begins to cultivate the hard soil of Mackenzie's heart, hoping to help her realize what it took him years to discover.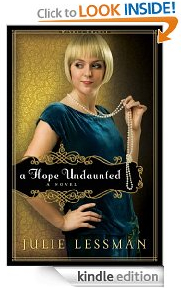 A Hope Undaunted
The 1920s are drawing to a close, and feisty Katie O'Connor is the epitome of the new woman–smart and sassy with goals for her future that include the perfect husband and a challenging career in law. Her boyfriend Jack fits all of her criteria for a husband–good-looking, well-connected, wealthy, and head-over-heels in love with her. But when she is forced to spend the summer of 1929 with Cluny McGee, the bane of her childhood existence, Katie comes face to face with a choice. Will she follow her well-laid plans to marry Jack? Or will she fall for the man she swore to despise forever?
Remember, you don't have to have a Kindle to read these. You can read them on your computer, iPhone, BlackBerry, iPad, Droid, or Windows 7 phone.
Amazon changes prices quickly, so if you want these free books, be sure to grab them now.
You can find more free eBooks here.