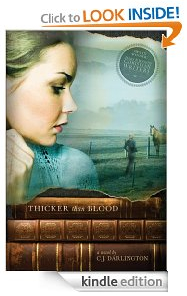 Thicker than Blood
Christy Williams finally has her life on track. She's putting her past behind her and working hard to build a career as an antiquarian book buyer. But things begin to unravel when a stolen Hemingway first edition is found in her possession, framing her for a crime she didn't commit. With no one to turn to, she yearns for her estranged younger sister, May, whom she abandoned after their parents' untimely deaths. Soon, Christy's fleeing from her shattered dreams, her ex-boyfriend, and God. Could May's Triple Cross Ranch be the safe haven she's searching for? Will the sisters realize that each possesses what the other desperately needs before it's too late?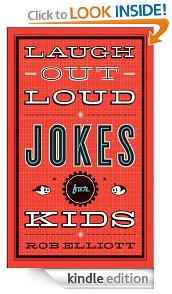 Laugh-Out-Loud Jokes for Kids
What happens to race car drivers when they eat too much? They get indy-gestion. Laugh-Out-Loud Jokes for Kids provides children ages 7-10 many hours of fun and laughter. Young readers will have a blast sharing this collection of hundreds of one-liners, knock knock jokes, tongue twisters, and more with their friends and family! This brand new book will have children rolling on the floor with laughter and is sure to be a great gift idea for any child.
Remember, you don't have to have a Kindle to read these. You can read them on your computer, iPhone, BlackBerry, iPad, Droid, or Windows 7 phone.
Amazon changes prices quickly, so if you want these free books, be sure to grab them now. I haven't read any of these, so I'm not personally recommending them. I just wanted to let you know that they were available for free.
You can find more free eBooks here.