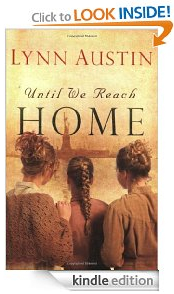 Until We Reach Home
Life in Sweden seems like an endless winter for three sisters after their mother's death and father's suicide. Elin feels the weight of responsibility for her sisters' welfare, and when circumstances become unbearable, she writes to her relatives in Chicago, pleading for help.
Joining sixteen million other immigrants who left their homelands for America between 1890 and 1920, Elin, Kirsten, and Sofia begin the long, difficult journey. Enduring the ocean voyage in steerage and detention on Ellis Island, their story is America's story. And in a journey fraught with hardships, each woman will come to understand her secret longings and the meaning of home.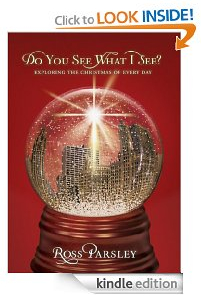 Do You See What I See?: Exploring the Christmas of Every Day
If a poll were taken of Old Testament Jews on the birth of their Lord and Savior, what percentage do you think would have predicted that the cast of characters would be a virgin teenager betrothed to a lowly carpenter, barnyard animals, and stinky shepherds? Probably not many.
In Do You See What I See? pastor Ross Parsley shows how God uses ordinary people to fulfill His plan and purpose. He gives a warm, humorous, and uniquely honest look into the nativity story. Along the way he highlights how God's favor and plans are often followed by dashed hopes, heartache, and disappointment. But he also shows that if we're faithful with what God puts in front of us we can accomplish the extraordinary.
Remember, you don't have to have a Kindle to read these. You can read them on your computer, iPhone, BlackBerry, iPad, Droid, or Windows 7 phone.
Amazon changes prices quickly, so if you want these free books, be sure to grab them now. I haven't read any of these, so I'm not personally recommending them. I just wanted to let you know that they were available for free.
You can find more free eBooks here.