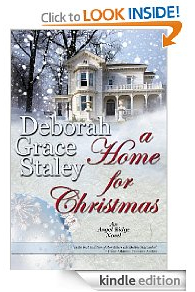 Here are few more FREE Kindle ebooks for you. Remember, you don't have to have a Kindle to read these. You can read them on your computer, iPhone, BlackBerry, iPad, Droid, or Windows 7 phone. Amazon does change prices quickly, so if you want the free book, be sure to grab it now.
A Home For Christmas
Prevention Healthy Favorites: Chicken Recipes: 48 Easy and Delicious Meals!
Hide in Plain Sight
Circle of Friends Cookbook – 25 Burger Recipes
So, You Want to Start a Business?: 8 Steps to Take Before Making the Leap
I haven't personally read any of these (yet! 😉 ) so I'm not personally recommending them. I just wanted to let you know that they were available for free.