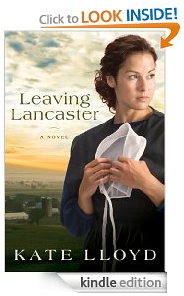 Leaving Lancaster
More than anything else, thirty-something Holly Fisher longs for family. Growing up in Seattle without a dad or grandparents, she wonders what it would be like to have a heritage, a place of belonging. Holly is furious when her mother, Esther, reveals a long-kept secret: Holly's grandmother and uncles are still alive and begging Esther to return. And Holly is shocked when she learns that the family she's never known lives on a Lancaster, Pennsylvania, farm—as part of an Amish community her mother once abandoned.
Guilt-ridden Esther, terrified to see her mother and siblings, begs Holly to accompany her on a visit to Esther's mother before she dies. But can their journey to a conflicting world heal their emotional wounds and finally bring them home?
Set in the heart of contemporary Lancaster County, Leaving Lancaster explores the power of forgiveness, family reconciliation, and love where least expected.
Other books in the series: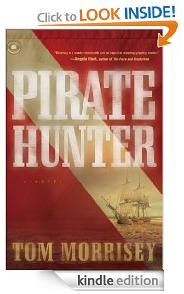 Pirate Hunter
From the blue waters of the Caribbean and the Florida Keys to the wind-swept wilds of the Outer Banks, Pirate Hunter combines the romantic popularity of a pirate tale with an inspirational story of modern-day treasure hunters.
Following a captured slave who's been freed by the sixteenth-century pirate who takes his ship, the novel weaves a rollicking tale of adventure. Paralleling this story in the present are the treasure hunters seeking the gold–and stories–of the past. Greg Rhode–a preacher's kid who has become a marine archaeologist–hires on to participate in Phil Rackham's salvage operation in the Florida Keys. He is hoping that Rackham will make him rich, not suspecting the true riches he'll eventually confront.
Remember, you don't have to have a Kindle to read these. You can read them on your computer, iPhone, BlackBerry, iPad, Droid, or Windows 7 phone.
Amazon changes prices quickly, so if you want these free books, be sure to grab them now. I haven't read any of these, so I'm not personally recommending them. I just wanted to let you know that they were available for free.
You can find more free eBooks here.