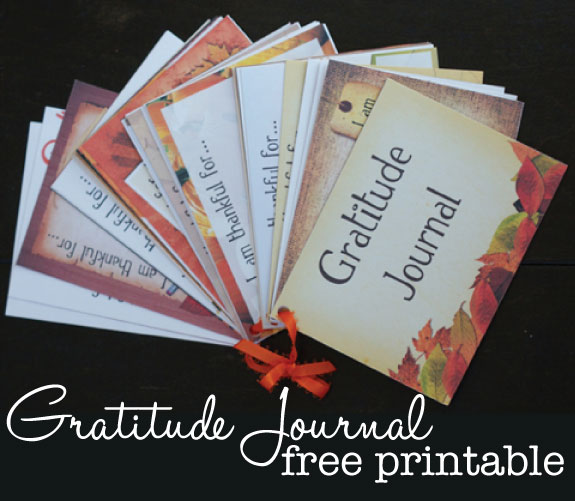 As part of our design business, we create monthly printables for Life Your Way. (I always share those here too.) But I wanted to go back and highlight a printable that we should be using every year, the printable gratitude journal.
Each year, I'm amazed at how the decorations in the stores go straight from Halloween to Christmas. Somehow we skip Thanksgiving. And that's NOT a good thing.
If you're looking for ways to stay focused on thankfulness this season, you can print this FREE Gratitude Journal. Each page contains a pretty fall-themed background and the words "I'm Thankful For…"
How can you use this journal?
Print a journal for each member of your family. Complete a page each day during November, and then take an evening to share some of your favorite entries over hot spiced cider and cookies.
Print a single journal for your whole family. Each day give a different family member a turn to say what he/she is thankful for. Rotate turns until the journal is full.
Mandi shares more fun ways to use this Gratitude Journal in her post here. Now is the time to get this downloaded and printed so that you're ready to usher in a season of Thanksgiving in your home.
Do you have another creative way to use a journal like this? Feel free to share your ideas here so that we can all find the best way to count our blessings.