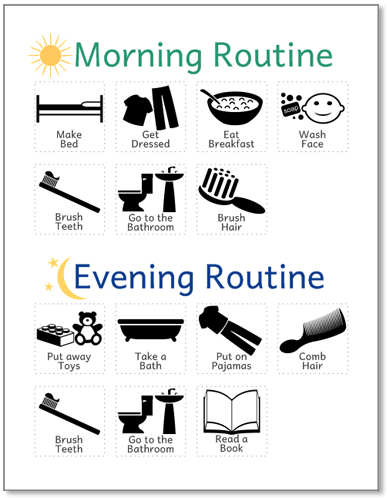 We love routines around here. On any given day you'll hear me ask Emma to get her 'morning stuff' done. She knows exactly what that 'stuff' is, which saves us a ton of time. But that routine was one that we had to establish.
Are you trying to establish routines with your kids? If so, here's a free printable routine chart that might help. You can choose the tasks and put them in order. Then hang the chart where the kids can see it, and encourage them to follow it on their own. Before you know it, they'll be old pros!
Click here to get your free printable routine chart.
I'm sharing this post at:
:: Tip Me Tuesday hosted by Tip Junkie
:: Works for Me Wednesday hosted by We Are THAT Family
:: I'm Lovin' It Fridays hosted by Tidy Mom
:: Finer Things Friday hosted by The Finer Things in Life
:: Chic & Crafty hosted by The Frugal Girls