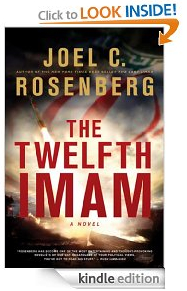 The Twelfth Imam
As the apocalyptic leaders of Iran call for the annihilation of Israel and the U.S., CIA operative David Shirazi is sent into Tehran with one objective: use all means necessary to disrupt Iran's nuclear weapons program, without leaving American fingerprints and without triggering a regional war. At extreme personal risk, Shirazi executes his plan.
A native Farsi speaker whose family escaped from Iran in 1979, he couldn't be better prepared for the mission. But none of his training has prepared Shirazi for what will happen next. An obscure religious cleric is suddenly hailed throughout the region as the Islamic messiah known as the Mahdi or the Twelfth Imam. News of his miracles, healings, signs, and wonders spreads like wildfire, as do rumors of a new and horrific war.
With the prophecy of the Twelfth Imam seemingly fulfilled, Iran's military prepares to strike Israel and bring about the End of Days. Shirazi must take action to save his country and the world, but the clock is ticking.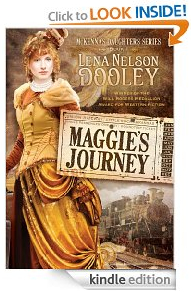 Maggie's Journey (McKenna's Daughters)
Near her eighteenth birthday, Margaret Lenora Caine finds a chest hidden in the attic containing proof that she was adopted. The daughter of wealthy merchants in Seattle, she feels betrayed both by her real parents and by the ones who raised her.
Maggie desires a place where she belongs. But her mother's constant criticism and reminders that she doesn't fit the mold of a young woman of their social standing have already created tension in their home. With the discovery of the family secret, all sense of her identity is lost.
When Maggie asks to visit her grandmother in Arkansas, her father agrees on the condition that she take her Aunt Georgia as a chaperone and his young partner, Charles Stanton, as protection on the journey. Will she discover who she really is and, more importantly, what truly matters most in life?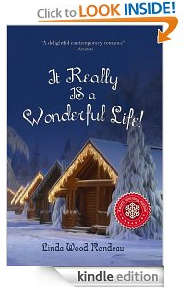 It Really IS a Wonderful Life
Midville newcomer and Iraq War widow, Dorie Fitzgerald, despises the frigid Adirondack wasteland that has now become her home.
After twenty failed job interviews, she questions the wisdom of moving to be near her parents. Desperate to belong, she joins the local Community Theater, in production for It s a Wonderful Life. Jamey Sullivan has put his professional life on hold in order to run the family business and to help his ailing father. He signs on for Midville s production of It s a Wonderful Life, although he hopes to receive a Broadway casting call any day now.
When these two meet, they are instantly attracted to one another. However, ambition, demanding children, and a romantic rival threaten to squash their growing love for one another.
Remember, you don't have to have a Kindle to read these. You can read them on your computer, iPhone, BlackBerry, iPad, Droid, or Windows 7 phone.
Amazon changes prices quickly, so if you want these free books, be sure to grab them now. I haven't read any of these, so I'm not personally recommending them. I just wanted to let you know that they were available for free.
You can find more free eBooks here.