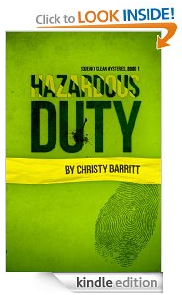 Hazardous Duty
Buying a gun to kill your wife: $3,000
Hiring Trauma Care to clean afterward: $1,500
Having that same cleaner uncover evidence that frames you: priceless
On her way to completing a degree in forensic science, Gabby St. Claire drops out of school and starts her own crime scene cleaning business. "Yeah, that's me," she says, "a crime scene cleaner. People waiting in line behind me who strike up conversations always regret it."
When a routine cleaning job uncovers a murder weapon the police overlooked, she realizes that the wrong person is in jail. But the owner of the weapon is a powerful foe . . . and willing to do anything to keep Gabby quiet.
With the help of her new neighbor, Riley Thomas, a man whose life and faith fascinate her, Gabby plays the detective to make sure the right person is put behind bars. Can Riley help her before another murder occurs?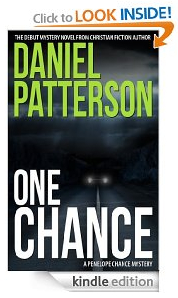 One Chance
Penelope is an average Sheriff's Deputy, stationed in the quaint little town of Franklin, Florida. She usually solves small mysteries, and deals with minor cases in and around Franklin. But deep down, no matter how hard she tried to quell it, she had a desire for something more exciting to happen.
So when she gets a call about an attempted murder, she can't help but get excited… But when she learns who the victim is… And who's suspected of the crime… her blood runs cold. What starts out as an attempted murder quickly turns into a murder mystery that's going to leave Penelope questioning her faith in the people around her and in herself.
Will Penelope find the culprit and the truth behind everything that's happening in her peaceful little town, or will the case go cold and land in the unsolved mysteries file? Is this a test from God for Penelope and everyone else involved or just one of many bumps in the road to come?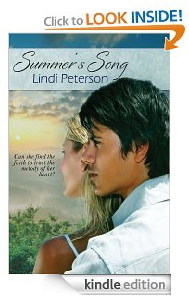 Summer's Song
Pop-star princess Summer Sinclair doesn't know what to do with herself now that she's cleaned-up and sober. She knows God's been nudging her, but since God is unfamiliar territory, she feels scared and alone. Everything changes when she meets Levi Preston, a Christian musician who's falling for Summer and wants her to be who God created her to be. But when the reality of her life takes Levi to places he's vowed to stay clear of, will Summer's newfound freedom be what breaks her heart as she does what is best for Levi?
Remember, you don't have to have a Kindle to read these. You can read them on your computer, iPhone, BlackBerry, iPad, Droid, or Windows 7 phone.
Amazon changes prices quickly, so if you want these free books, be sure to grab them now. I haven't read any of these, so I'm not personally recommending them. I just wanted to let you know that they were available for free.
You can find more free eBooks here.