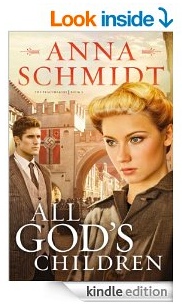 All God's Children (Peacemakers)
Beth Bridgewater, a German American, finds herself in a nightmare as World War II erupts—a war in which she takes no side, for she is a Quaker pacifist. Just as she gains opportunity to escape Germany, Beth decides to stay to help the helpless. Meanwhile, Josef Buch, a passionately patriot German, is becoming involved in his own secret ways of resisting the Nazis. . . . Despite their differences, Beth and Josef join together in nonviolent resistance—and in love. Does their love stand a chance. . .if they even survive at all?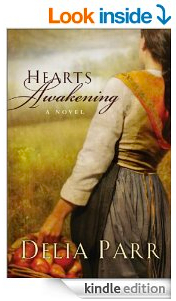 Hearts Awakening (Hearts Along the River Book #1)
With no means to support herself, Ellie Kilmer agrees to work as a housekeeper for the young widower who lives on Dillon Island, hopeful she can obtain a proper reference. But Jackson Smith quickly realizes that Ellie's presence may solve his own problems–both the rearing of his young boys and the scandal that surrounds his first marriage.
When a marriage of convenience is offered, Ellie is initially humiliated. Though she is past the age most women marry, she has more pride than to agree to his outlandish suggestion. Yet what options does she have? To marry would mean a home and stability. So despite the rumors circling Jackson and his first wife, Ellie accepts this unlikely proposal…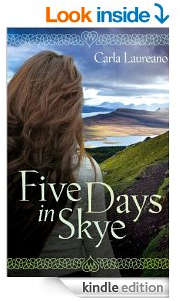 Five Days in Skye: A Novel
Hospitality consultant Andrea Sullivan has one last chance to snag a high-profile client or she'll have to kiss her dreams of promotion good-bye. When she's sent to meet Scottish celebrity chef James MacDonald on the Isle of Skye, she just wants to finish her work as efficiently as possible. Yet her client is not the opportunistic womanizer he portrays himself to be, and her attraction to him soon dredges up memories she'd rather leave buried. For James, renovating the family hotel is a fulfillment of his late father's dreams. When his hired consultant turns out to be beautiful, intelligent, and completely unimpressed by his public persona, he makes it his mission to win her over. He just never expects to fall under her spell.
Soon, both Andrea and James must face the reality that God may have a far different purpose for their lives—and that five days in Skye will forever change their outlook on life and love.
Remember, you don't have to have a Kindle to read these. You can read them on your computer, iPhone, BlackBerry, iPad, Droid, or Windows 7 phone.
Amazon changes prices quickly, so if you want these free books, be sure to grab them now. I haven't read any of these, so I'm not personally recommending them. I just wanted to let you know that they were available for free.
You can find more free eBooks here.