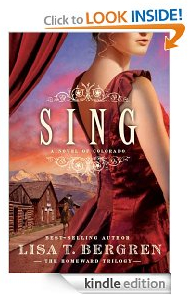 Sing: A Novel of Colorado
Moira St. Clair has done exactly what her father forbade her to do: chased her dreams to sing on the stage. But even as her star rises, she becomes more vulnerable to those who wish to use her—or bring her down….
It is 1886, and the St. Clairs are living out their dreams in three very separate parts of the world—Paris, Brazil and Colorado. And while each has found a measure of success and joy, each is haunted by past sins and secrets.
Once home in Colorado, the St. Clairs struggle to learn what it means to sing praise to God—even in the face of tremendous loss—and trust Him in all things, even when forced to fight for their very lives.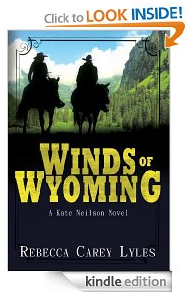 Winds of Wyoming
Fresh out of a Pennsylvania penitentiary armed with a marketing degree, Kate Neilson heads to Wyoming anticipating an anonymous new beginning as a guest-ranch employee. A typical twenty-five-year-old woman might be looking to lasso a cowboy, but her only desire is to get on with life on the outside—despite her growing interest in the ranch owner. When she discovers a violent ex-lover followed her west, she fears the past she hoped to hide will imprison her once again.
Remember, you don't have to have a Kindle to read these. You can read them on your computer, iPhone, BlackBerry, iPad, Droid, or Windows 7 phone.
Amazon changes prices quickly, so if you want these free books, be sure to grab them now. I haven't read any of these, so I'm not personally recommending them. I just wanted to let you know that they were available for free.
You can find more free eBooks here.