I know it's Spring (and our windows are open), so  a Christmas book might seem a bit strange. But I like to keep my Kindle stocked year-round. Enjoy!
***  NOTE: This first book is a free pre-order. It's released tomorrow. Go ahead and order it today, and tomorrow they'll deliver it to your Kindle without you doing anything else.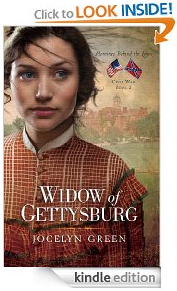 Widow of Gettysburg (Heroines Behind the Lines)
For all who have suffered great loss of heart, home, health or family; true home and genuine lasting love can be found.
When a horrific battle rips through Gettysburg, the farm of Union widow Liberty Holloway is disfigured into a Confederate field hospital, bringing her face to face with unspeakable suffering-and a Confederate scout who awakens her long dormant heart.
While Liberty's future crumbles as her home is destroyed, the past comes rushing back to Bella, a former slave and Liberty's hired help, when she finds herself surrounded by Southern soldiers, one of whom knows the secret that would place Liberty in danger if revealed.
In the wake of shattered homes and bodies, Liberty and Bella struggle to pick up the pieces the battle has left behind. Will Liberty be defined by the tragedy in her life, or will she find a way to triumph over it?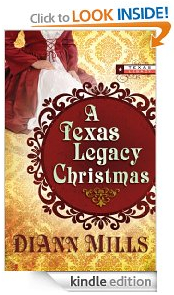 A Texas Legacy Christmas
Zack Kahler thinks he is leaving New York City for home in Texas to publish his own newspaper, but a pair of six-year-old twins and a young woman from his past complicate the situation. What will this Christmas bring to this group of strangers now thrown together?
Remember, you don't have to have a Kindle to read these. You can read them on your computer, iPhone, BlackBerry, iPad, Droid, or Windows 7 phone.
Amazon changes prices quickly, so if you want these free books, be sure to grab them now. I haven't read any of these, so I'm not personally recommending them. I just wanted to let you know that they were available for free.
You can find more free eBooks here.