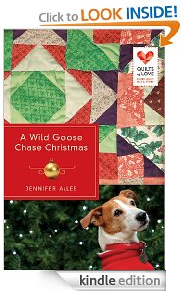 A Wild Goose Chase Christmas: Quilts of Love Series
Upon her grandmother's death, Izzy Fontaine finds herself in possession of a Wild Goose Chase pattern quilt that supposedly leads to a great treasure.
Of course, once the rest of the family finds out about the "treasure map," they're determined to have a go at the treasure themselves. And, if that weren't enough, Max Logan, a local museum curator, contacts Izzy and says that Grandma Isabella promised him the quilt.
What is it about this quilt that makes everyone want it? Is Izzy on a wild goose chase of her own, or a journey that will lead her to the treasure her grandmother intended?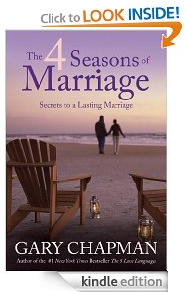 The 4 Seasons of Marriage: Secrets to a Lasting Marriage
Spring, summer, winter, fall. Marriages are perpetually in a state of transition, continually moving from one season to another—perhaps not annually, as in nature, but just as certainly and consistently. Sometimes we find ourselves in winter—discouraged, detached, and dissatisfied; other times, we experience springtime with its openness, hope, and anticipation. On other occasions, we bask in the warmth of summer—comfortable, relaxed, enjoying life. And then comes fall with its uncertainty, negligence, and apprehension. The cycle repeats itself many times throughout the life of a marriage, just as the seasons repeat themselves in nature.
The seasons of marriage come and go. Each one holds the potential for emotional health and happiness, and each one has its challenges. The purpose of this book is to describe these recurring seasons of marriage, help you and your spouse identify which season your marriage is in, and show you how to enhance your marriage in all four seasons.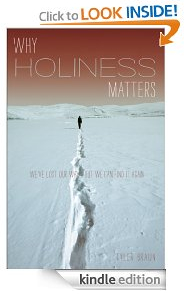 Why Holiness Matters: We've Lost Our Way–But We Can Find it Again
When was the last time you thought about holiness?
God's specific command for holiness: "Be holy, for I am holy," (in Leviticus 11, 19, and in 1st Peter 1) is an idea rephrased and repeated throughout the Bible.
But because of our misunderstandings of sin, holiness, innocence, and God, His command rings hollow in the action of our faith.
-Sin (we view it as either inevitable or we just go with it)
-Holiness (we view it as unrealistic or we ignore it because there's no immediate payoff)
-Innocence (we view it as subordinate to "experiencing the world"), and
-God (we often think he'll probably let us down-just like so many people do).
But, what if there was a different way?
By entering into God's deep affection, He rewrites our wayward story into a narrative of unwavering devotion, a living, breathing Christian faith distinguished by God's inner-working. In Why Holiness Matters, Tyler Braun tells the story of the Millennial Generation and our need for rescue from our own shame into the light and love of living in God's presence.
Remember, you don't have to have a Kindle to read these. You can read them on your computer, iPhone, BlackBerry, iPad, Droid, or Windows 7 phone.
Amazon changes prices quickly, so if you want these free books, be sure to grab them now. I haven't read any of these, so I'm not personally recommending them. I just wanted to let you know that they were available for free.
You can find more free eBooks here.