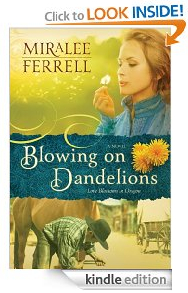 Blowing on Dandelions: A Novel (Love Blossoms in Oregon Series)
Katherine Galloway knew this moment of calm wouldn't last, blown away like the dandelion seeds she scattered as a girl. In 1880, three years after her husband's death, she struggles to run an Oregon boardinghouse and raise two girls alone. Things don't get easier when her critical, domineering mother moves in. Katherine must make the situation work, but standing up for herself and her family while honoring her mother isn't easy. And with a daughter entering the teenage years, the pressure on Katherine becomes close to overwhelming. Then she crosses paths with Micah Jacobs, a widower who could reignite her heart, but she fears a relationship with him might send things over the edge. She must find the strength, wisdom, hope, and faith to remake her life, for everything is about to change.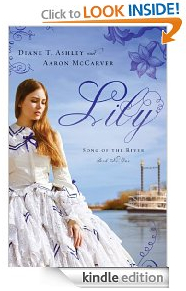 Lily (Song of the River)
Cruise down the Mississippi with Natchez belle Lily Anderson. Needing to provide for herself and her sisters, Lily is desperately trying to make a go of a riverboat venture with co-owner Blake Matthews. But they fail to find anything to agree upon. Blake is enamored of the feisty Lily. Attempts to woo her may be lost to the devious Jean Luc Champney. Will the siren song of the river evolve into a serenade or a somber lament?
Remember, you don't have to have a Kindle to read these. You can read them on your computer, iPhone, BlackBerry, iPad, Droid, or Windows 7 phone.
Amazon changes prices quickly, so if you want these free books, be sure to grab them now. I haven't read either of these, so I'm not personally recommending them. I just wanted to let you know that they were available for free.
You can find more free eBooks here.