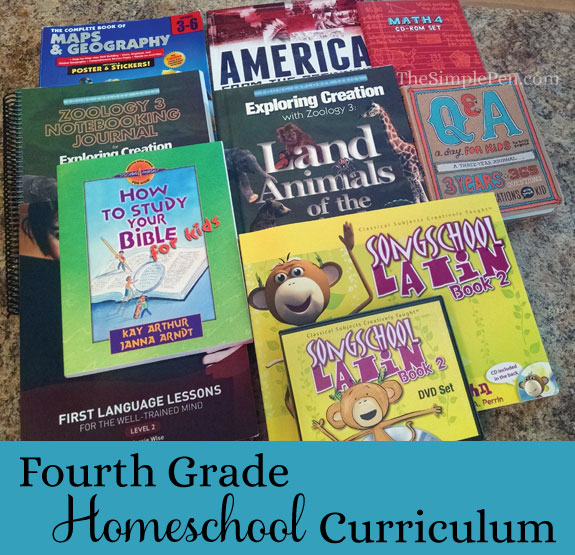 Today is our first day of fourth grade.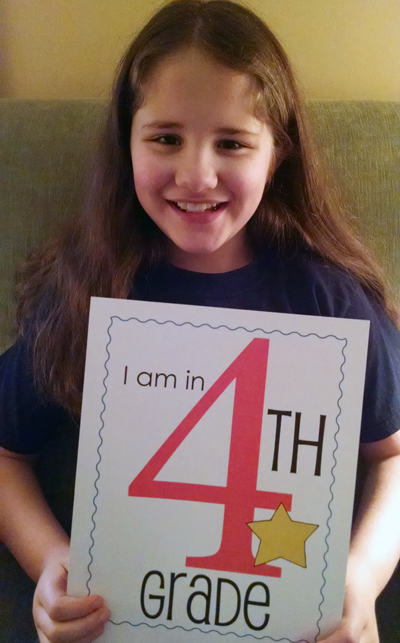 We started the day off with a visit to Bob Evans for our annual back-to-school breakfast celebration. Once she was full of pancakes and orange juice, this little lady was ready to get busy with her fourth grade work.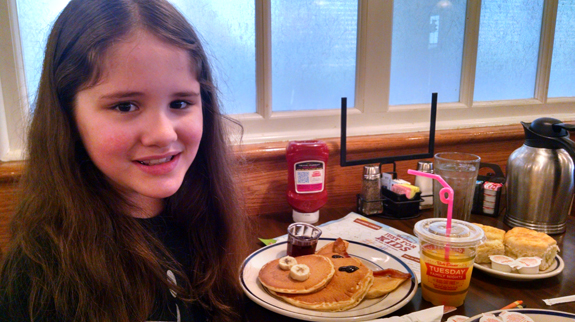 After months of researching curriculum and weighing our options, we've come up with a fourth grade curriculum that we're pretty excited about.
Last year, we decided that we weren't going to try to fly through our curriculum. Instead, we opted to slow down, soak it all in, and take two years to finish some of our books. So a few of our subjects are carry-overs from third grade.
Our Curriculum Picks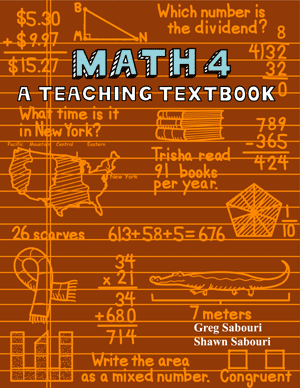 Emma absolutely LOVED using the Teaching Textbooks software last year. She was able to complete most of the work independently, asking for help when she got stuck. Each lesson is narrated and explained on-screen. Then students are asked to complete practice problems. There are even opportunities to learn from mistakes, with an explanation of questions that were missed. Throw in a few silly characters for a few giggles, and you have a winning combination.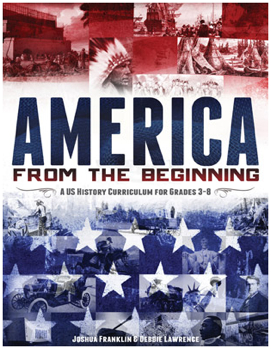 Studying American history from a Biblical perspective has been refreshing. Each chapter of this textbook walks kids through the events, famous people, and technology of the time period. We'll be focusing on the second half of the book this year, picking up after the American Revolution.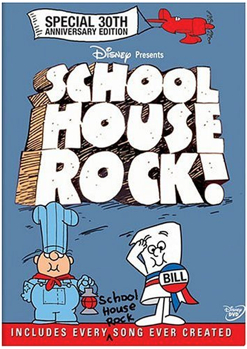 This video proved once again the power of music in learning and remembering. Last year, Emma learned the Preamble to the Constitution and the causes of the Revolutionary War by singing long with the songs on this DVD. We also used it as part of our language arts curriculum, singing about nouns, pronouns, verbs, and more.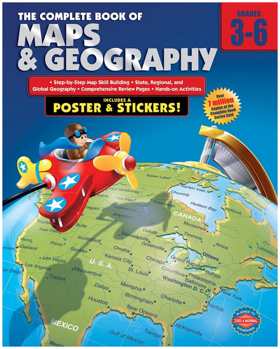 We completed the first half of this book last year and will work through the second half this year. Emma thoroughly enjoyed working her way through all of the maps, declaring geography to be one her most fun subjects. This year we'll continue learning about different kinds of maps, latitude and longitude, and more.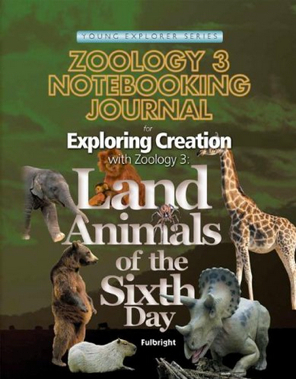 Last year, we dove into a study of swimming creatures. I was amazed with how much Emma learned! This year, we're going to study the Land Animals of the Sixth Day of Creation. This year we'll be using the textbook and notebooking journal. We realized that with the notebooking journal we didn't need the lapbooking templates last year. Emma's excited to learn more about land animals this year.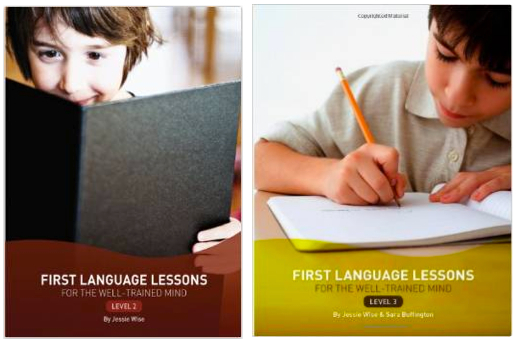 Last year we went back to the basics with language. We started with First Language Lessons level 1 and made it part way through level 2. This year we'll be using First Language Lessons Level 2 and Level 3. Level 3 has both a teacher's guide and student workbook. I appreciate the classical approach to language in this series and like the solid foundation we're laying.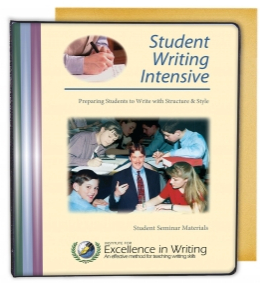 I've heard rave reviews of the Institute for Excellence in Writing courses. We're really excited that our local homeschool co-op is offering several IEW courses, including a beginning one for kids Emma's age. I know this course will help Emma express her thoughts confidently.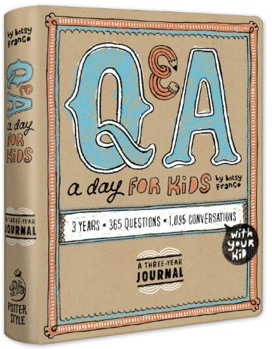 This journal is the same one we used last year. Because it's a three-year journal, there are places to add answers to the journal questions again this year. It will be fun to see how this year's answers compare to last year's. If you're looking for a quick journaling activity, this is a good option. There's one simple question for each day.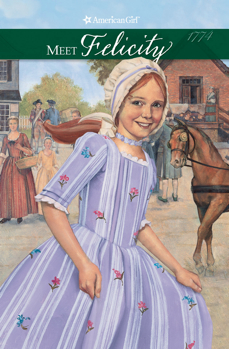 The American Girl series goes hand-in-hand with our study of American history. This year we'll be starting with Caroline when we study the War of 1812 and moving through each of the remaining girls as we get to their time periods. We'll study the characters, create a lapbook for each girl, and do some crafts and cooking for each time period. Emma is also participating in the free online American Girl Club for homeschoolers.
This year we'll also be doing some in-depth novel studies. I'm still finalizing the list of novels, so I'll have to update you on that once I make my final choices. This will be a great way for us to study characterization, plot, theme, conflict, and other literary elements.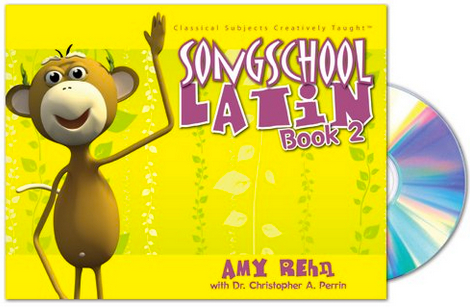 Last year's Song School Latin 1 was a HUGE hit at our house! The Latin program uses songs, illustrations, handwriting practice, and stories to teach vocabulary. The songs are catchy! Emma is very excited to do Song School Latin 2 this year. We've got both the book and DVD ready to go!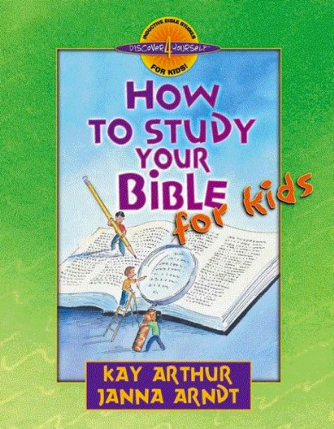 We bought this book a couple of years ago and realized that it was a bit mature for our then 2nd grader. But it seems perfect for our now 4th grader. How to Study Your Bible for Kids teaches kids inductive Bible study methods by turning them into detectives. I'm thinking Emma is going to love the games and puzzles in this book.
Other Subjects
We're also participating in our local homeschool co-op where Emma will take classes like fitness and music. It's a great opportunity for us to connect with other local homeschool families too.
Here's to a great year!