I had every intention of sharing my week in pictures each week, but somehow several weeks have snuck by without me realizing it! So once again I'm clearing off my phone's camera card. Want a peek at the gems I found on it this time?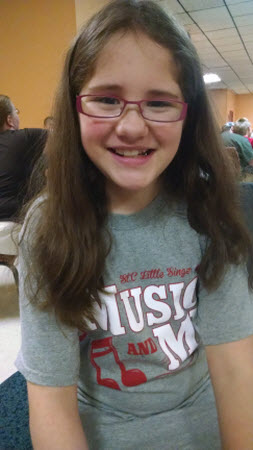 We're knee-deep into our first semester of this year's homeschool co-op. Emma LOVES co-op because it's a chance to hang out with her homeschool friends. We love it because she can take a variety of classes. This semester she's taking a music class, a fitness class, and a writing class.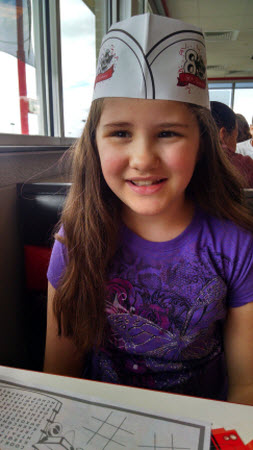 We don't often sneak out of the house just the two of us. This night we had grocery shopping to do. They say you shouldn't shop hungry, so we stopped for dinner first. It's such an honor to be Mom to this little lady, and I enjoyed every minute of our time out together.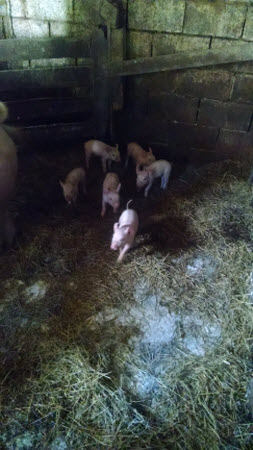 I've shared before about how restful time at our friend's farm is. During this visit, we had the added bonus of getting to meet the newest piglets. They were absolutely ADORABLE. I think Emma would've taken one home with her if she could. 😉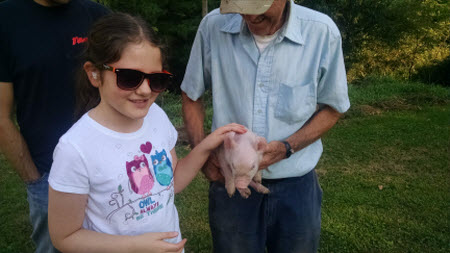 It was sort of willing to be petted…. For a few seconds…. Until it started squealing.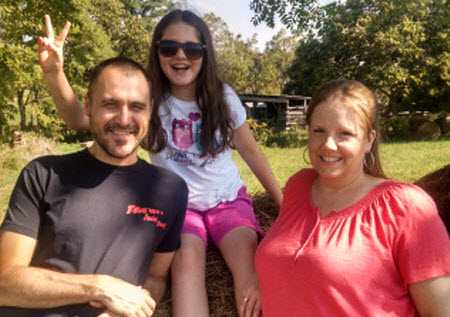 We were able to get a quick family picture while we were visiting. Once again, Emma is obsessed with the whole rabbit ears thing. We're working on ear placement.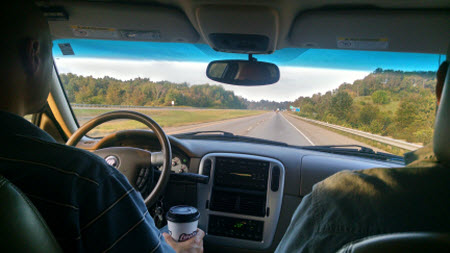 Another adventure was taking our essential oils class on the road. We loaded up our family and a friend and headed off to my brother's house to share oils with some people in his town. I love being able to combine my passion for sharing oils with my love for spending time with friends and family!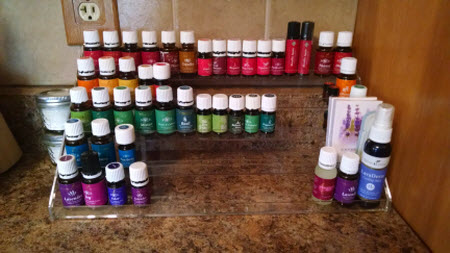 Speaking of oils…. Check out our new essential oils organizer. Okay, it's really a nail polish organizer. But it's PERFECT for storing our oils. Of course, I have them organized by color in a pretty rainbow of oily goodness. Now if I could just keep my husband from intentionally rearranging the colors. Oh my OCD!!!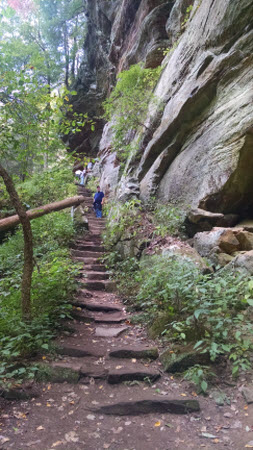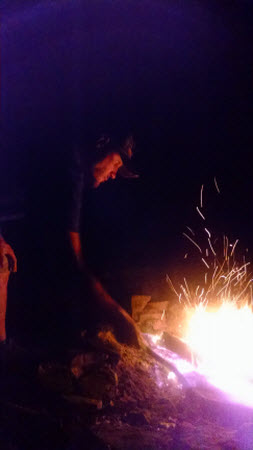 A couple of weeks ago, my parents rented a cabin in Hocking Hills. They invited us and my brother's family to join them for an extended family weekend away. The area was absolutely beautiful! I was so proud of myself because I pushed through hiking down a trail to one of the caves. (Well, I suppose the real push was the hike back up to the top!) I hadn't tried anything that rigorous on the recovering knee, so I was thrilled to know that I CAN do it.
The picture on the left above is my dad heading up into the Rock House. The one on the right is Jason completely in his element. I titled that one "Man Make Fire".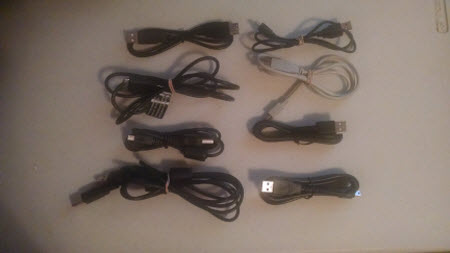 I haven't forgotten about my 10-minute cleaning project. In fact, I'm making some decent progress. Maybe I'll have some "after" pictures to show you before too long. I've been taking 10 minutes each day to clean up SOME part of our overly-messy office. Just last week I cleaned out a basket full of miscellaneous thumb drives, cables, and SD cards. I figure everyone needs 8 spare USB cables to nothing in particular, right?
How about you? Have you been working on some area of your house for just 10 minutes each day?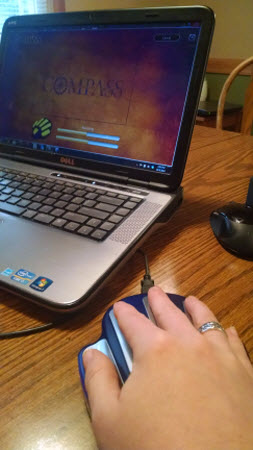 I'm over the moon excited about this one! We invested in a ZYTO Compass, a device that helps you determine which essential oils would be most beneficial for your body. We were amazed at how accurate our scans were, pinpointing issues we knew we each had. I love that we know which oils will best address those issues. It sure beats guessing!
I hope you've all had a great month! Here's to not letting another month go by before I share my "week" in pictures!