I just cleared the pictures off of my phone's camera, and I realized how many everyday pictures I had stored on there. Just for fun, I thought I'd share a few of them and give you a peek into the past week around here.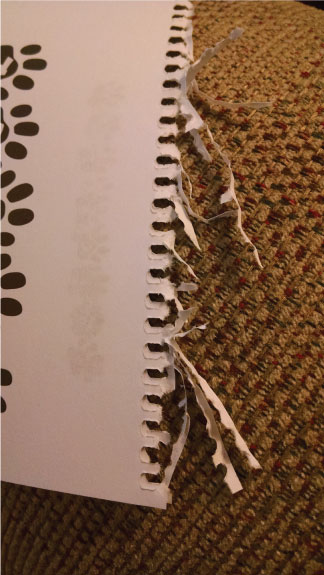 This picture pretty much makes me an evil person. I posted this on Facebook earlier in the week and tagged a friend who I knew would go crazy over it. Neither of us can STAND the fuzzy edges that come off when you tear paper out of a notebook. Somehow I don't think I'm winning the Friend of the Year Award for this one. Fortunately, a BUNCH of my friends chimed in expressing their dismay at the fuzzy edges. Yes, yes…. OCD abounds in my circles.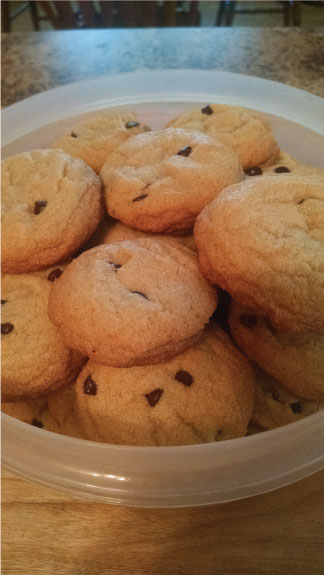 I texted this picture to my husband, assuring him that these Gluten-Free Chocolate Chip Cookies were calling his name. Seriously, people. You HAVE to try these. I can't tell you how many people I've shared these with and gotten the same reaction. "These are gluten-free?!?!?" They're that good. They're also gone. 😉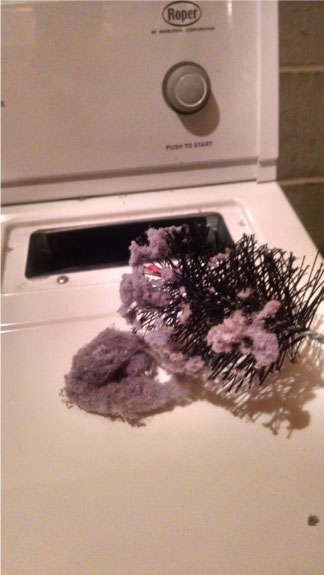 I surprised myself and gave you all a glimpse into the ick that came out of my dryer vent. I was so surprised since we ALWAYS clean it between loads. I figured if I had that much ick, some of you might too. So I wrote a this post in hopes of helping you avoid a dryer fire. It's not everyday I share ick, but if it helps, it's worth it.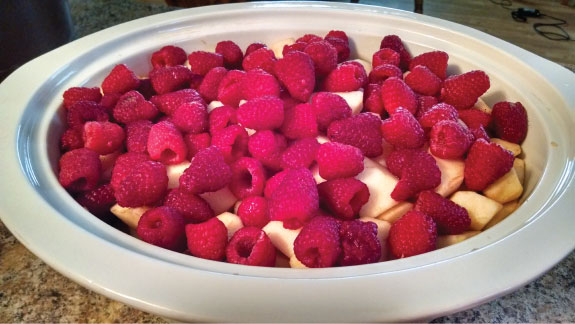 I posted this as a little teaser on Facebook. I found some raspberries in the fridge and thought I'd add them to my homemade applesauce. Here's what I ended up with.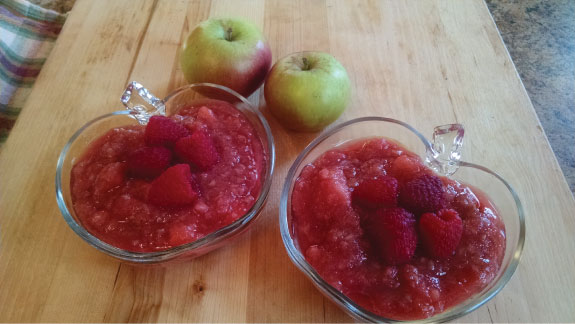 Homemade Slow-Cooker Raspberry Applesauce… Total YUM. I tried a second batch with raspberries and blackberries. My husband liked it even better. I thought they were equally delicious.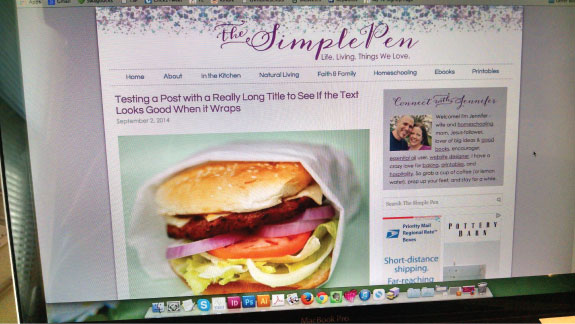 In all my non-existent spare time, I've been working on redesigning this site. I'm excited to get it into a mobile format so those of you who visit from iPads, tablets, or phones will be able to navigate things more smoothly. I also want to make it a little more girlie to fit my personality. Hopefully you'll be seeing it live here before too long!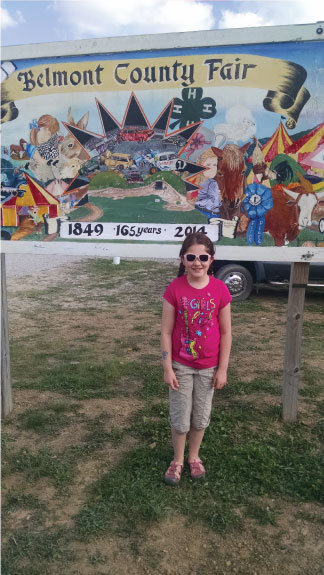 We just finished county fair weekend here. Emma LOVES LOVES LOVES going to the fair. She got to take a friend with us this year, and according to her that makes things much more fun. 😉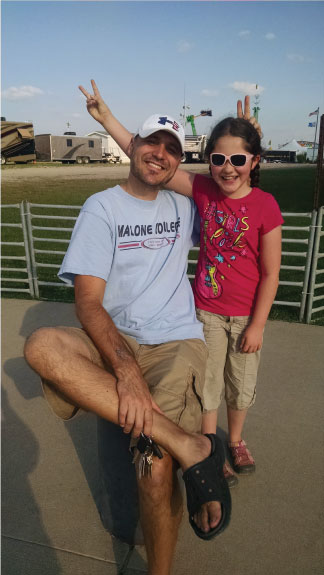 While we were waiting for the friend to meet us at the fair gate, my people were getting a little crazy. She's all about the bunny ears in pictures these days. Of course he plays along. Gotta love that.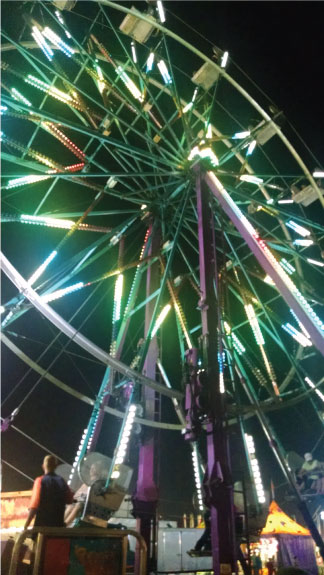 Somehow I avoided the Ferris Wheel this year while Emma and Jason rode three times. I did end up riding The Twister (which we used to call The Scrambler) with Emma's friend once. That counts for something, right?
So there you have it. That was our week. I hope you've had a good one so far!