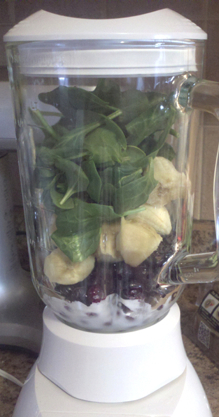 We're on Day 23 of our Whole30 adventure. I've been doing some hunting online and have found some great sources for Whole30 (and whole food) ingredients. I thought I'd share a few of those with you this week.
Online Resources
Amazon :: One of my favorite sources for hard-to-find-locally ingredients is Amazon.
Vitacost :: If you've never shopped at Vitacost before, be sure to check them out too. They carry all kinds of coconut oil, different flours, coconut milk, and all the Larabar flavors you could want. 😉
Plus, if you're new to Vitacost, you can sign up here for a $10 off $30 purchase coupon code. And you get free shipping on orders of $49 or more. Their prices are already amazing. These coupons & shipping deals just make them even better.
Menu Planning
While I agonized over menu planning for the first couple of weeks of our Whole30, it's starting to get much easier. I think this is becoming our new normal. And that's a good thing.
Here's what's on our menu this week.
:: Breakfasts ::
Scrambled omelette (with eggs, sausage, peppers, and mushrooms) & fruit cups
Green smoothies, sausage
Paleo apple muffins, scrambled eggs, homemade turkey sausage
Beef sausage & broccoli egg muffins, sweet potato hash browns
Breakfast sandwiches (Paleo biscuits, eggs, veggies, sausage), berries
Breakfast pumpkin pudding (adding 2 eggs to this recipe), sausage
Sauteed sweet potatoes & sausage, fruit salad
:: Lunches ::
Roasted shrimp & veggies
Taco salad – with taco seasoned chicken, lettuce, tomato, guacamole, and this salad dressing
Applegate Farms hot dogs with chili topping, side salad, fruit
Tuna Salad over salads, fruit salad
Grilled chicken salads with homemade guacamole
Leftover grilled chicken with leftover marinara sauce
Leftover buffet
:: Dinners ::
Crock Pot Stuffed Peppers, fruit bowl
Broiled fish, steamed broccoli, baked sweet potatoes
Mexican Skillet (recipe coming soon!) with chicken, peppers, mushrooms, broccoli, salsa & guacamole
Meatballs with Homemade Marinara Sauce, side salads
Skillet pork chops, mashed 'faux'tatoes (califlower), steamed sugar snap peas
Italian Spice Rub Grilled Chicken, Cinnamon Hashies, side salads
If you're looking for some general menu planning inspiration, stop by Menu Plan Monday hosted by I'm an Organizing Junkie.