Be sure to check out my other posts on saving money on whole foods, where to find some of the crazy Whole30 ingredients, and my list of must-haves for doing Whole30.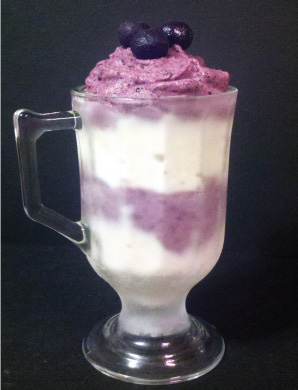 Today is Day 30 of our Whole30 challenge. Yay! It's been quite an experience. We'll be slowly adding foods back in to see if any trigger problems. We're starting with dairy tomorrow. (So homemade vanilla ice cream for breakfast would be a bad thing??)
We'll definitely be keeping many of the new eating habits we established over these 30 days. In fact, there are foods in our cupboards that I'm going to be getting rid of. Now that I see how good I feel from eating real food, I don't know that I can go back to the processed way of life.
Whole30 Snacks
One of the biggest changes for us has been our snacking. Instead of grabbing a handful of pretzels when the munchies strike, we've had to think more about our snacks. Here are some of our favorite snacks from our Whole30 experience:
Almonds
Fruit
Veggies
Hard-boiled eggs
Homemade laraballs
Larabars
Banana bread muffins
Apple muffins
Celery and almond butter
Real fruit leather
Apples with almond butter
Smoothies
Banana 'ice cream'
Kale chips
Chiquita Super Crunchy Fruit Chips
Feel free to share your Whole30-friendly snack ideas and links in the comments. We're probably going to be taking most of our snack ideas from this list in the future.
The Menu Plan
Here's what's on our menu this week.
:: Breakfasts ::
Eggs, sausage, warm cinnamon apples
Banana muffins, sausage, kiwi
Eggs, sweet potato hash browns, strawberries
Green smoothies, hard-boiled eggs
Breakfast pumpkin pudding (adding 2 eggs to this recipe), sausage
Plantain pancakes, blackberries
:: Lunches ::
Cauliflower pizza
Hot dogs with chili sauce, veggie tray
Leftovers
Chicken taco salad topped with homemade guacamole
Stir fried chicken and veggies sprinkled with taco seasoning & topped with homemade guacamole
:: Dinners ::
Meatloaf, mashed 'faux'tatoes, sweet potato fries
Broiled chicken with homemade marinara sauce, side salads
Crock Pot Stuffed Peppers, fruit bowl
Skillet pork chops, baked sweet potatoes, oven-roasted veggies
Braised beef with fire-roasted tomatoes, steamed broccoli
Broiled fish, sweet potato hash browns,
If you're looking for some general menu planning inspiration, stop by Menu Plan Monday hosted by I'm an Organizing Junkie.